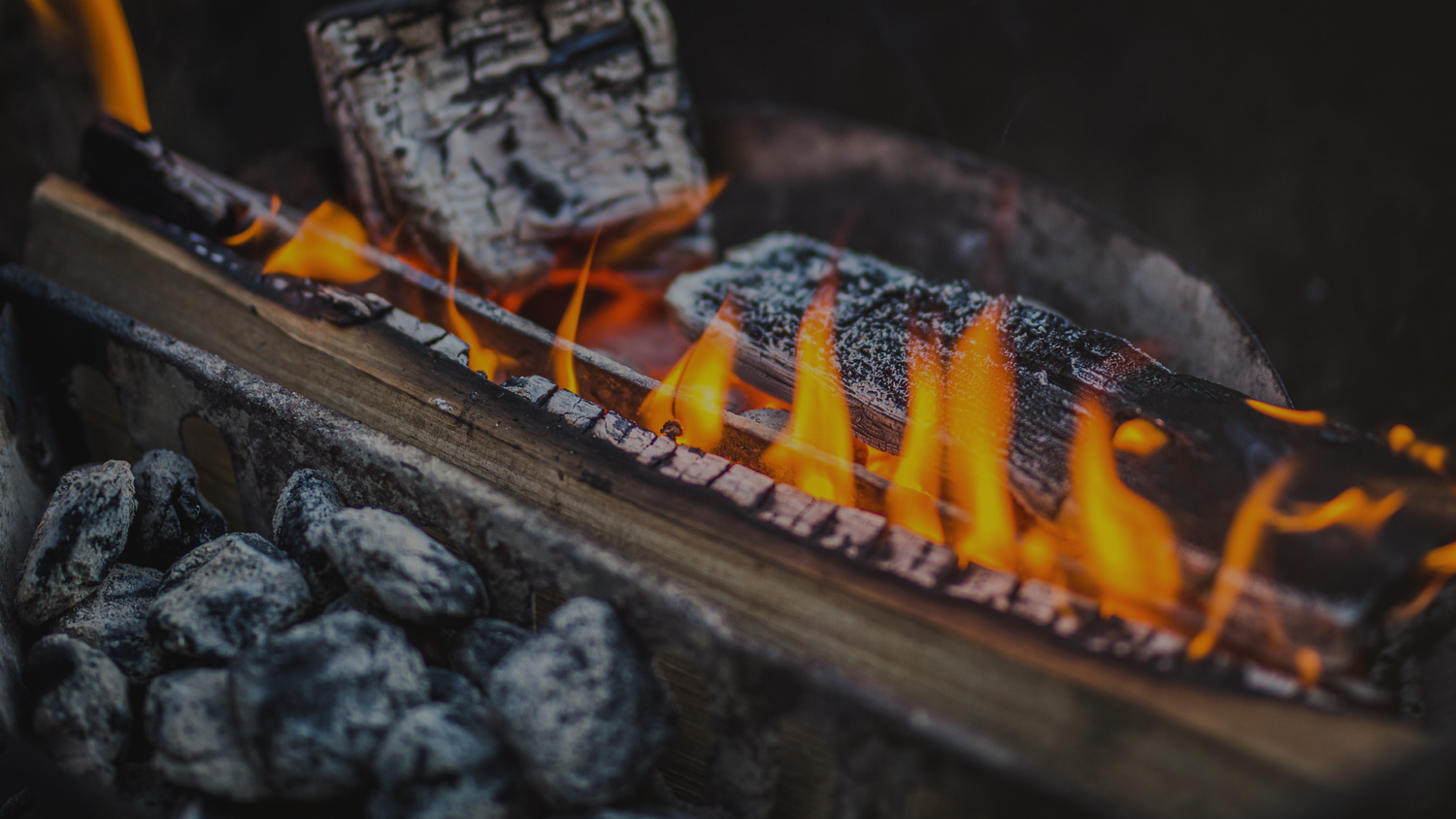 DESIGNED FOR BBQ
Handcrafted artisan sausages, specifically designed for low and slow cooking on the grill.
VIEW THE FLAVOURS
THE SAUSAGE SELECTOR
Swipe the sausage to meat your match!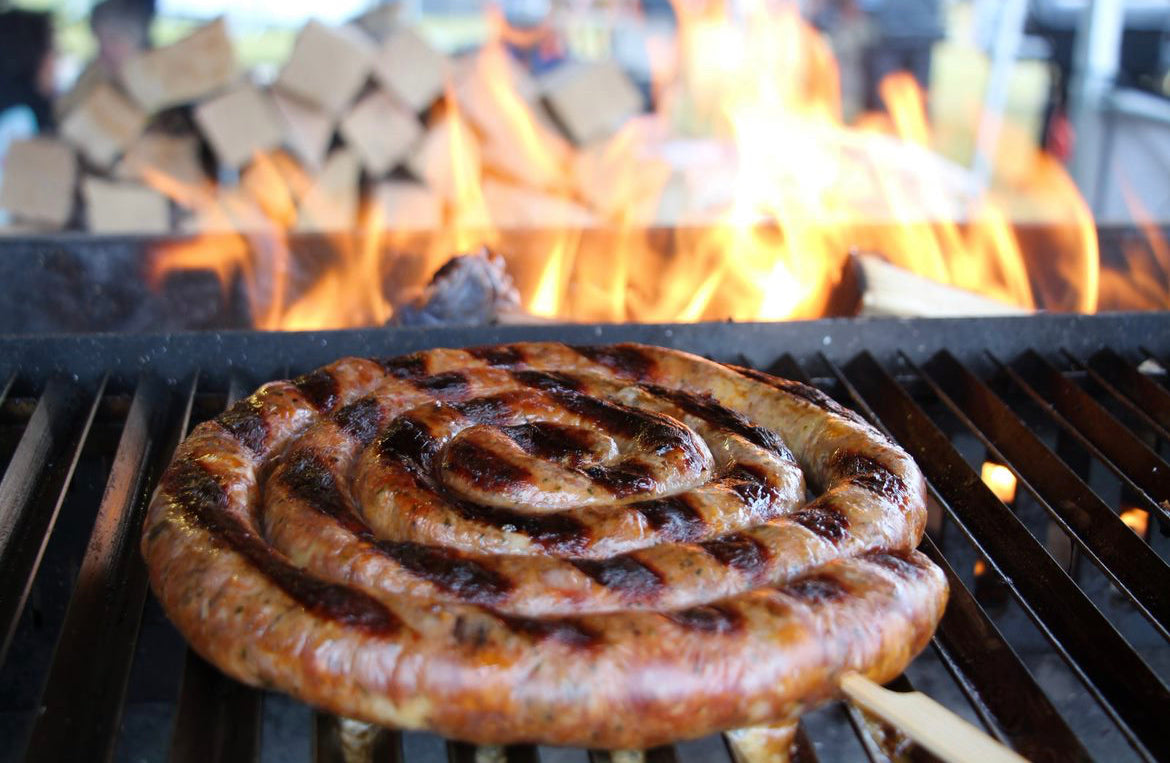 WHAT IS SOSIJ?
Sosij began its journey in a restaurant on my menu. 
My thoughts exactly behind the product were that if chefs spend hours on each and every component of a dish and plate them up to work together as one, then why can't I take those components and deliver them in a different form.
Originally the sausages were served as street food as a range of artisan hot dogs. Unfortunately Covid19 came along and put a stop to that, so I decided to start selling to the public via courier during lockdown.
FIND OUT MORE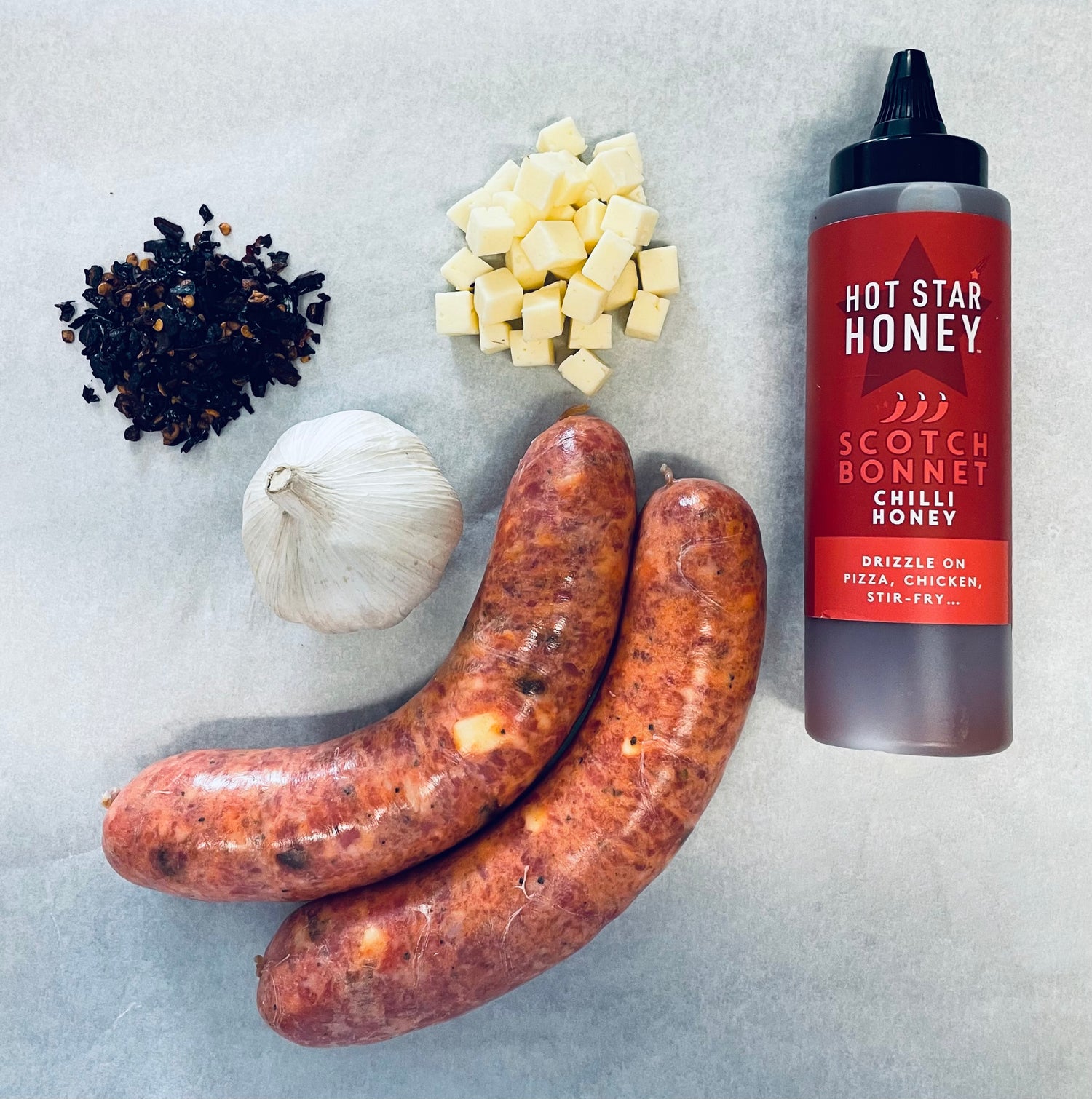 THE STORY BEHIND THE SOSIJ
I came up with the idea of Sosij around my love for BBQ and smoking food, tired of the inadequate materials on offer to complete dishes used for events.
I decided to create a sausage which not only cooks great in a kitchen but has capabilities of smoking and taking on even more flavour.
The best way to cook this type of sausage is to give them a long, slow cook at a steady temperature ensuring all the ingredients cook at the same time. This gives crisp skin, with the tender meat inside it cooking in its own juices.
Using the knowledge and experience I have built up with my 15 years running kitchens as a chef, I have been experimenting and creating different flavour combinations from many different walks of life, based on my experiences and cultural interests.
MEATY FACTS
NO ORDINARY SAUSAGE

Our sausages are made by using an emulsification, which means there isn't any need for stabilisers, just good quality meat, fat and a small amount of liquid.
GENTLE COOKING IS REQUIRED

We recommend cooking our sausages on a low temperature for a longer period of time. If you cook these too fast or in an oven that is too hot they will split out and it won't look pretty!
IDEAL FOR SHARING

Our Sausages are - let's say it... BIG.
We don't do things by half measures, so our products are perfect for sharing or sliced up on a platter.
WE SUPPORT LOCAL

Wherever possible we source all of our ingredients from local and ethical local suppliers. We can still eat meat, and do our bit for the planet too!