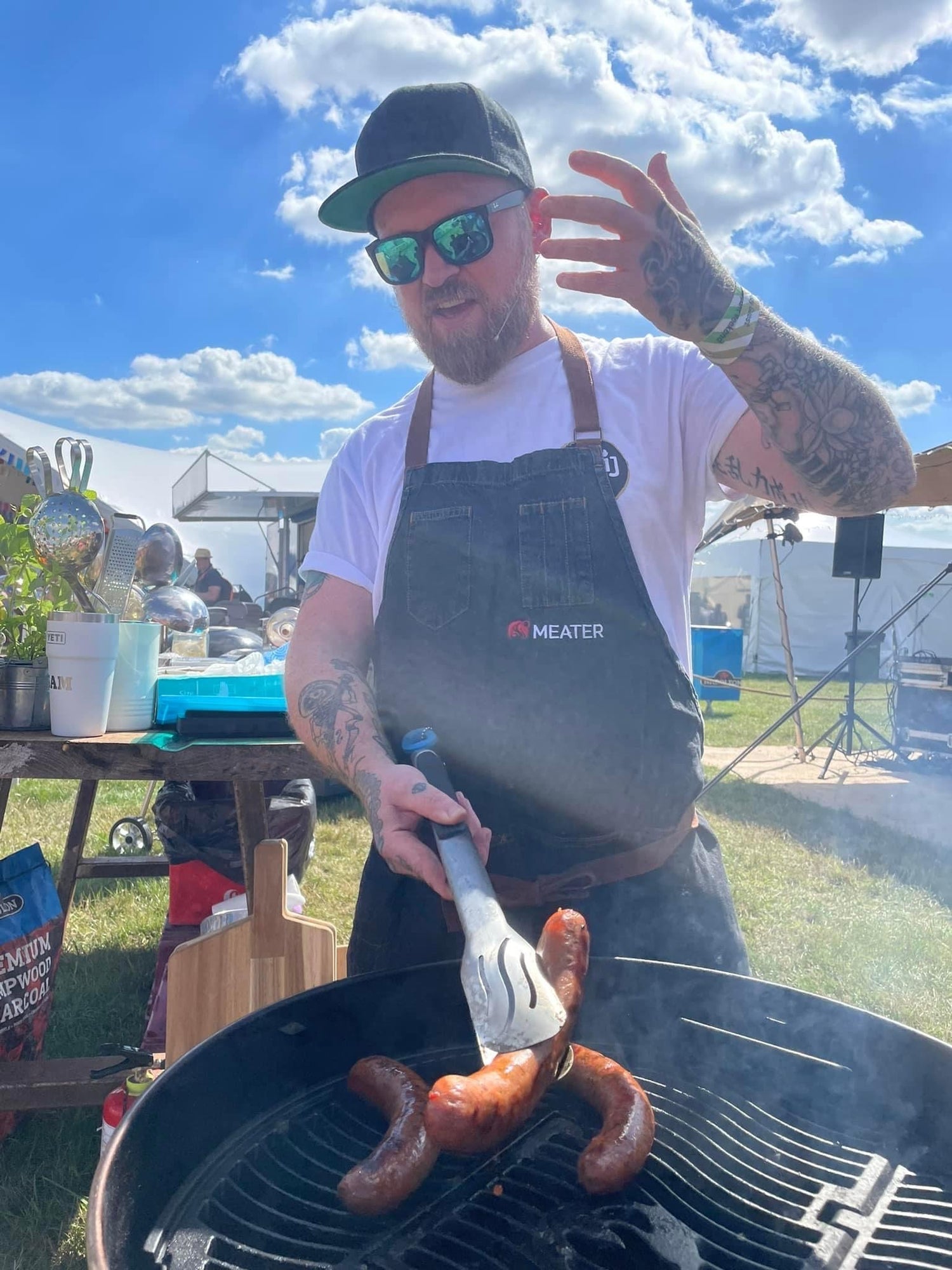 ABOUT ME
After spending 15 years as a chef, working in a wide range of restaurants and running kitchens all around the country and abroad.
I decided to create a product to put on my menu to improve the quality of the sausages I was receiving.
After spending a lot of time in Brazil and enjoying the culture of outside BBQ, cooking over fire and spending time with friends and family I realised that what we have back home was severely lacking in texture, flavour and creativity.
What started off as a special menu item, ended up on the Main Menu and on its way out the door to Caterers, Smokers, BBQ Enthusiasts, Chef Parties at Tom Kerridge's Pub in the Park, to Friends and to the General Public.
I pride myself on using only the best ingredients to make my sausages, using locally, ethically sourced meats supporting local businesses and the community.
The biggest enjoyment of what I do is being able to be creative and make things that you wouldn't normally see anywhere else, involving cultural trips and experiences, dishes that have inspired me on my way as a chef.
I hope you enjoy my sausages as much as I've enjoyed making them.